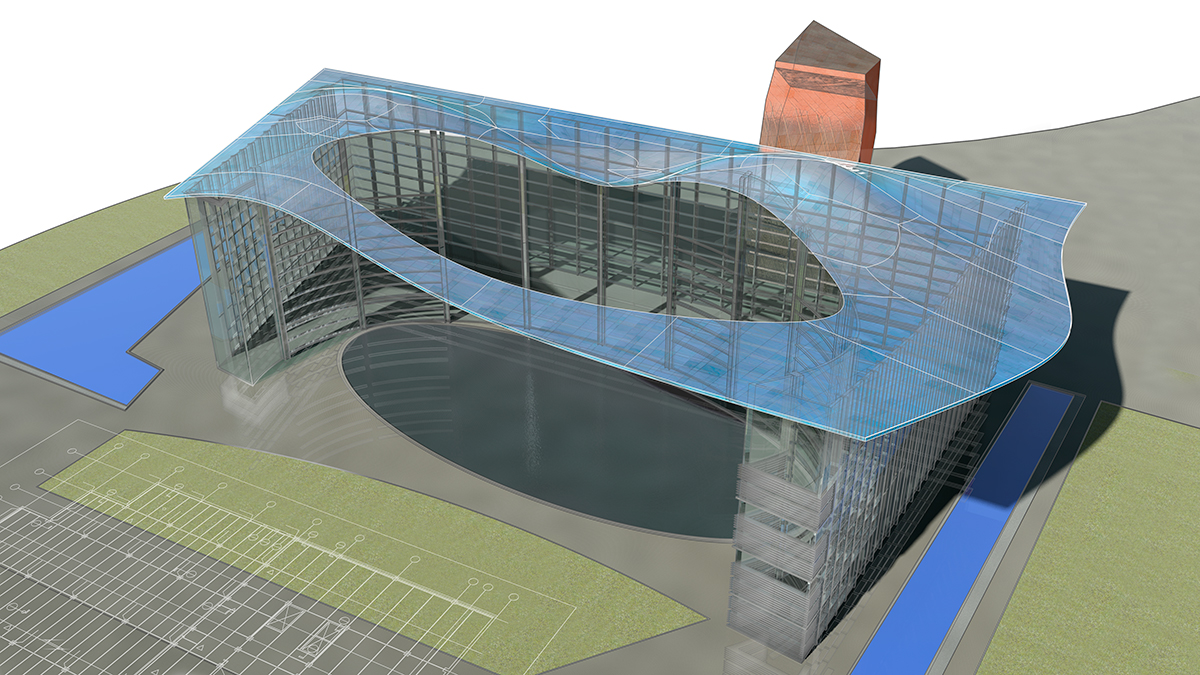 In many industries, terminology gets treated interchangeably, whether it's appropriate or not. Such is the case with Autodesk vs AutoCAD. There seems to be some confusion around how the two differentiate in internet searches, conversations, and more. Understanding how they're connected and different is fundamental to understanding how they work within their industry verticals.
What is Autodesk?
Autodesk is a suite of applications that works across multiple industries to aid and assist in the design process. Autodesk offers software for everything from the initial design phase to production workflow capabilities depending on the industry. In addition to design capacity, it can facilitate and support communication, modifications, and collaboration.
Depending on the industry, Autodesk offers over 90 applications to suit the needs of your project, whether it's in the architecture, construction, engineering (AEC) space, or manufacturing, or media.
What is AutoCAD?
AutoCAD is one of the many products published by Autodesk and is the industry leader in 2D and 3D modeling software. CAD, which stands for computer-aided design, enables quicker and more accurate designs and drawings and facilitates their manipulation, thus saving designers time on frequent features or designs used within an industry or business.
As noted above, it is just one of the 90 products Autodesk offers and is, essentially, their flagship product. Perhaps this is why it is most often used interchangeably with the name of the company itself.
Autodesk vs AutoCAD: The Products
While AutoCAD is Autodesk's best-known product, it's designed predominantly for technical drawings within the engineering space. However, Autodesk created many of its other products to support 3D modeling. 3D modeling enables sculpting, used for complex plans for buildings, products, or video games.
Essentially, most of Autodesk's additional software has been built to work within the same spaces and increase design functionality or capabilities by pairing or integrating those programs with AutoCAD. Many of them do not offer 2D or 3D abilities themselves but rather enhance what AutoCAD can do, improving accuracy in the case of building and product/manufacturing design.
For example, within the AEC space, Navisworks allows users to combine 3D drawings, which is useful for manipulation and examination to explore how designs work in conjunction with one another. Similarly, Civil 3D enables users and designers to grade land masses around their proposed building locations, increasing projects' success. While each product offers seperate functionality, they work best when paired together.
How to Choose the Right Product for Your Business
It's pretty easy to get overwhelmed with all of Autodesk's offerings, especially when so many of the products integrate and enhance one another. As the 3D design industry leader, the nearly constant evolution of the product line and functions within each program means staying on top of the best options can be difficult. However, Autodesk has tried to help ease the confusion by creating collections specific to the industry verticals it works within. More specifically, it offers the following:
That still leaves a lot of products not included within a collection that may be useful to you, and that's why we recommend also working with an Autodesk Specialized Partner.
Why Partner with Autodesk Specialists
Autodesk and its partners are keenly aware of the complexity of the product offerings. While the collections bundled software is often paired together, that's likely not enough for you and your business to get the most of the products you want and need. That's why you want to work with an Autodesk Specialized Partner. Specialized partners, especially those who work within your industry, understand your business goals and can:
Offer product advice
Consult on best practices, business goals, and solutions
Assist with designs and simulations
Get the most out of your investment
If you're ready to make the move to Autodesk and optimize and maximize your investment, get in touch with the TPM team today and let us help you reach your goals.