Recently, employers are faced with a new variety of challenges. In 2020, employers are looking for ways to cut cost and maintain their employees. Covid-19 has even made it harder to do business, especially in the service industry.
That's why we recommend 3DExperience for companies that are involved in product development, manufacturing, and consumer product design. We've helped several companies adopt 3DExperience in 2020, and have found that the platform can cut cost, enable worldwide collaboration, and help maintain product design initiatives. These are just a few benefits your company will gain on the 3DExperience Platform.

What is the 3DExperience Platform?
The 3DExperience platform is a subscription-based web portal that your entire team can log into. Within this platform, tools for business development and product development are all in one unified system.
The 3DExperience platform is not streaming CAD, nor is it just another cloud storage system. It's much more than that. The 3DExperience platform has the benefits that typical dashboards provide with the added flexibility to create private communities. Combine this with posting capabilities and instant messaging to enable users to share and collaborate with designers and engineers worldwide.
With 3DExperience, sharing files and questions happen from one secure platform. Emails are no longer required. Conveniently, there is no limit to file size when sharing documents. We can create communities and dashboards that share more than stats. These tools enable the transfer of knowledge throughout your entire organization, all within in a secure and easy to use user interface.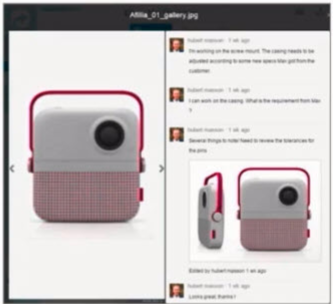 Below are some of the benefits you leverage on the platform:
Eliminates disjointed systems and unifies them within a single platform.
Publish content from 3DDrive with drag and drop file transfer.
Embed any content with a URL, placed within your comments.
Share files, 3DContent and 3DSwym posts.
Enjoy enhanced mobility, with instant 3D viewing capabilities, on any device with a browser.
Securely store and share files.
Synchronizes with windows explorer.
Supports Instant messaging with built in IM capability.
Leverage 3DSearch and 6WTags to search across the enterprise with unique filtering capabilities.
Access to PLM management tools.
Custom dashboard layout capabilities.
Conduct surveys and capture data from social networks, and web sites from around the world.
No server hardware requirements, to maintain.
Access to high end multi physics simulation software based on Abagus technology.
When assigning tasks users will be notified automatically.
Design products with the latest state of the art CAD programs, like: SOLIDWORKS 3D CAD, CATIA V5, X-SHAPE, and SIMULIA. The files are managed with Enovia PLM services. Experience all the amazing products from Dassault Systems.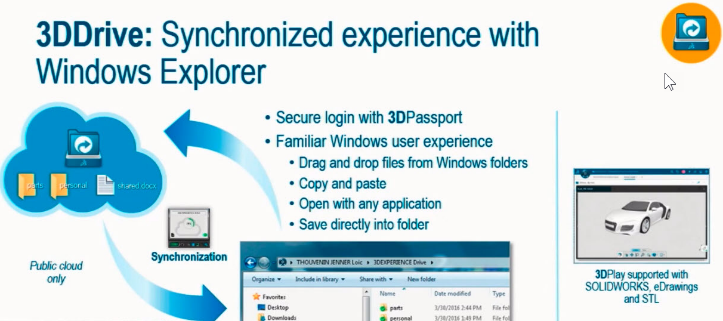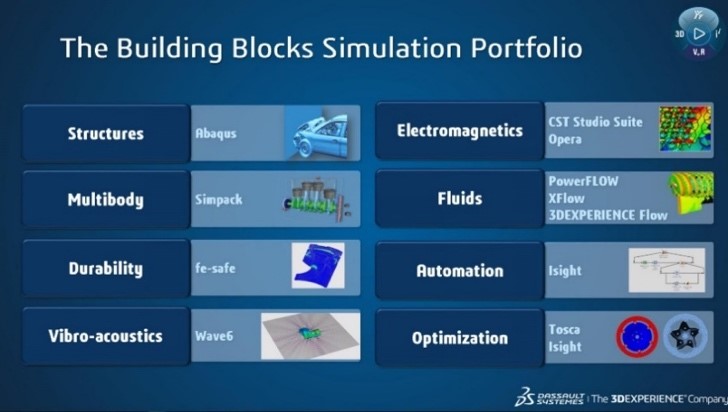 The 3DExperience platform can help offset the negative affects of the economy, by reducing travel cost, leveraging virtual technology, empowering workers to work from home, while maintain current project schedules.
Release the power within your organization and embrace the 3DExperience with Dassault Systems family of products. Want to learn more just visit our web site at: https://www.tpm.com/ or click on this link to view a recorded live presentation.
Warren McCray, Technical Solutions Consultant