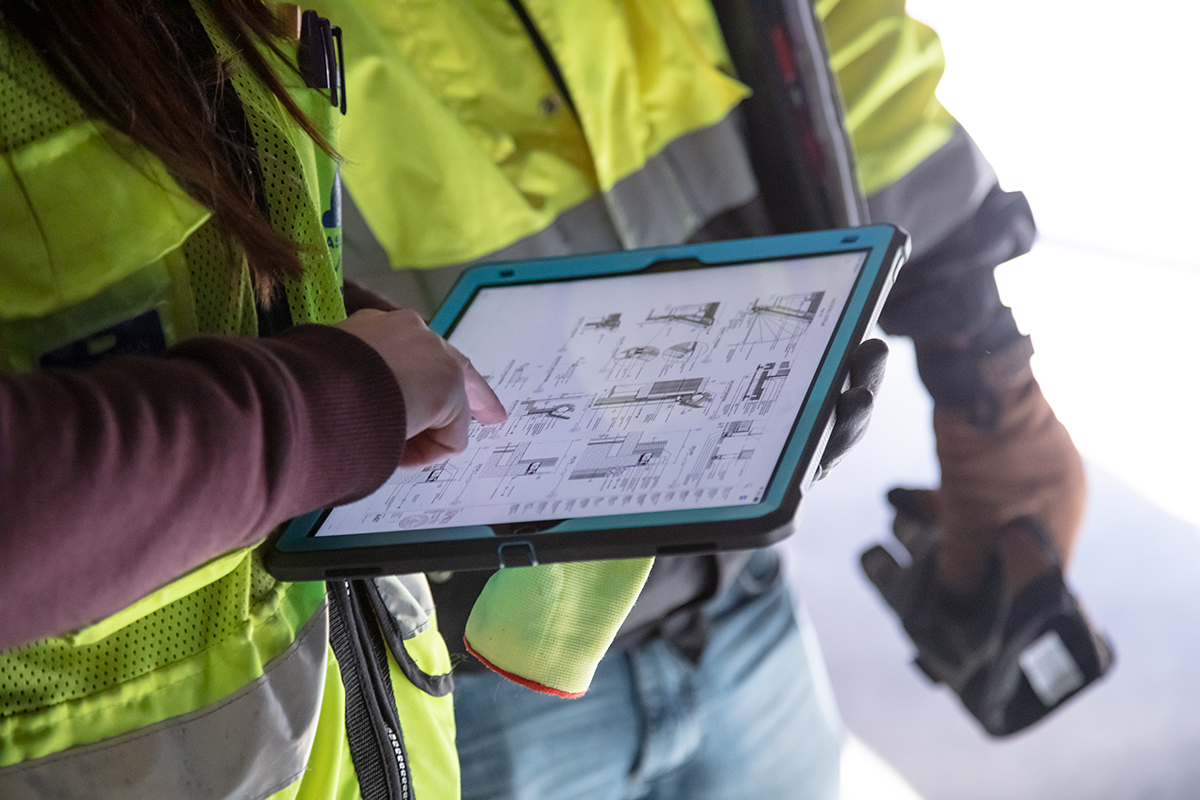 Growing a business is challenging. We know. That means we also know how essential the right tools and the right team are in scaling your business in a way that enables you to be successful. You want to make sure you've done your research, and you've purchased the right tools, and, perhaps most importantly, know how to use them well. It's what makes Autodesk a significant part of so many businesses in the Architecture, Engineering, and Construction spaces. Not only is it a reliable and powerful tool, but with the proper support and the right guidance, it not only improves your workflow and productivity, but it can save you time and money as well. Working with the right tools matters. Working with the right tools and an Autodesk Specialized Partner who understands how best to wield them matters more.
What is Computer-aided Drafting and Design?
Computer-aided Drafting and Design, often referred to as CADD or CAD, is the use of computer software or an application to assist in drafting, creating, modifying, or analyzing designs. CADD itself is pretty versatile in terms of the industries that utilize it including but not limited to engineers (mechanical, aerospace, nautical, and electrical), architects, and anyone else who may need 2D or 3D designs for building or manufacturing.
The primary goal of CAD/CADD software is to optimize the creation process, improve the integrity of the design itself, provide documentation of design steps and principles, and even enable the creation of templates to repeat and reuse basic or foundational designs. CAD software offers more precision and accuracy than hand drawings, not to mention it's far easier to edit.
What is Autodesk?
Autodesk is the preeminent creator and publisher of AutoCAD and other design software used in construction, engineering, architecture, manufacturing, and other industries. While AutoCAD, designed in part by company founder John Walker, is the software Autodesk is best known for, its software portfolio has grown extensively over the years. While serving the same industries with integrations that enhance AutoCAD's capabilities and extend its functionality into new areas and industries.
What Industries Use Autodesk?
As noted above, many industries are using AutoCAD, and once one steps back a bit and looks at all the offerings Autodesk has in terms of functionality, it's really quite comprehensive. In fact, in a lot of ways, it may be easier to ask who's not using Autodesk. However, there are a few primary industries using Autodesk software and Autodesk has conveniently created "collections" to address the needs of those particular industries.
1. The AEC industry
The Architecture, Engineering, and Construction (AEC) Collection includes CAD and building information modeling (BIM) software designed to assist designers, engineers, contractors, and construction professionals from concept to creation with an eye on integrity and performance. Whether drafting from scratch or optimizing an existing design, simulation tools facilitate predictions about a building or design's ability to maintain structural integrity throughout the construction process with consideration for its longevity as well.
2. The Product Design and Manufacturing Industry
Much like the AEC industry tools, the Product Design and Manufacturing Collection is prepared to assist with product design and then move that product from design to manufacturing. As with the AEC collection, the tools aim to decrease critical failures while streamlining collaborative efforts and enhancing product capabilities.
3. Media and Entertainment
As if complex engineering wasn't enough to prove they're at the top of the design game, Autodesk also offers a Media and Entertainment Collection to assist with animation, special effects, and more.
Top 5 Reasons to Choose Autodesk
As with any software solution, there are a wide variety of products on the market and the goal shouldn't be to just choose the most popular CAD software, but you also want to select the best CAD software for your business. That said, Autodesk does offer an amazing product with incredible functionality and versatility. Let's take a look at a few reasons why choosing Autodesk may be right for you.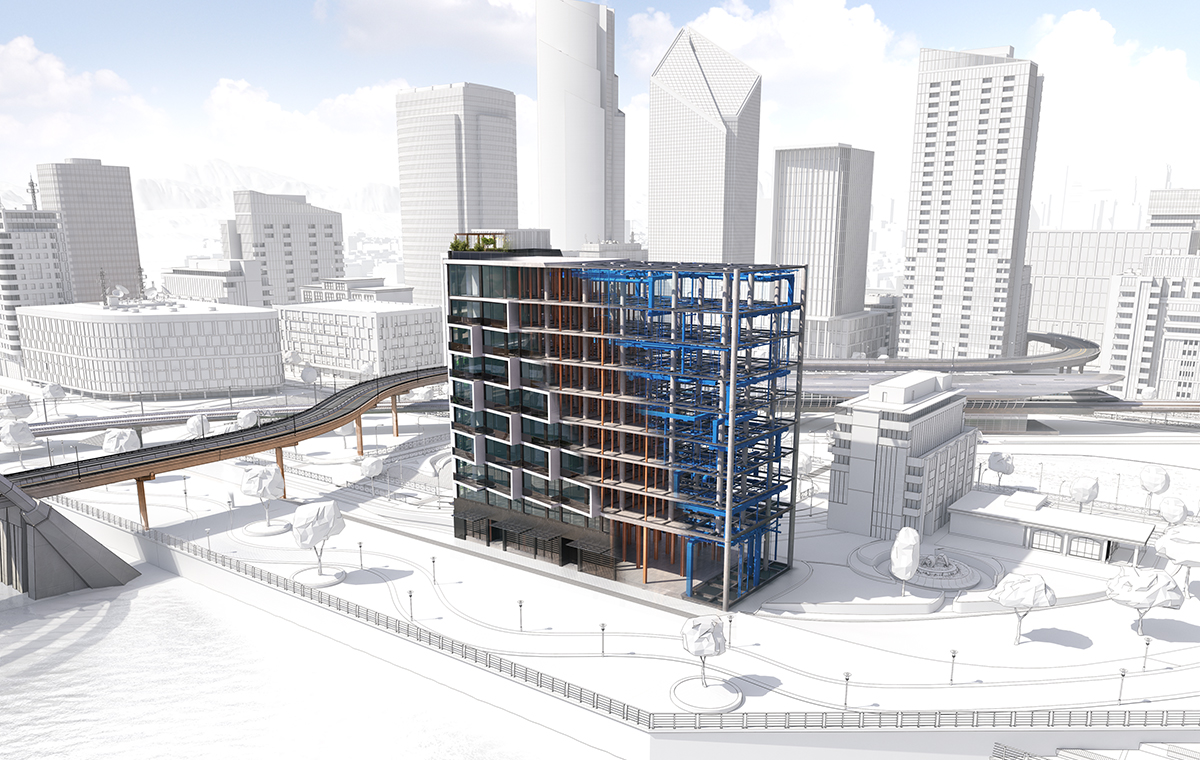 1. Autodesk is considered the best 3D design tool on the market
As noted above, Autodesk goes well beyond AutoCAD. In fact, the product design suite includes some of the best 3D design software on the market, including Autodesk Inventor, Alias Design, and AutoCAD Mechanical.
More specifically, Autodesk Inventor enables your team to create detailed, and accurate, digital prototypes and test their real-world performance before they're even built. Alias Design allows you to incorporate industrial design aesthetics into digital prototypes and develop production-ready surfaces. Finally, AutoCAD Mechanical software speeds up the design process and includes all the functionality of industry-leading AutoCAD software plus mechanical design productivity features.
Across the board, Autodesk's full suite offers unparalleled design tools with functionality that goes well beyond the design space.
2. Coordination, Collaboration, and Communication is Seamless
No project, especially in the AEC space, is completed alone. Design software needs to be able to facilitate the sharing of considerable information throughout the development process. In fact, failures in these 3 C's are responsible for costing the industry nearly $177 billion annually. The Autodesk product suite builds coordination and collaboration right into its platform enabling your teams, regardless of where they are, to share data and designs, facilitating communication, and saving you both time and money.
3.  Increased Productivity
One of the obvious benefits of increased communication, coordination, and collaboration is you save time. That means your team has more time to spend on the project than on the back and forth that slows down the workflow. However, Autodesk's Suite goes beyond that.
By providing state-of-the-art tools to your entire team, they've got the ability to reach design goals more quickly. Further, the data management component provides everyone access to the specifications and designs they'll need to move forward (including created foundational templates to modify rather than starting from scratch every time). Save, store, retrieve project needs across your whole team, streamlining your workflow and delivering superior quality in shorter timeframes.
4. Powerful Digital Prototyping
Not only does Autodesk's digital prototyping help with collaboration and productivity, but Autodesk's powerful capabilities mean you can monitor and track your design through its entire workflow. It also means when it's time to show for presentations and proposals, you've got confidence in your design and impressive effects and imagery to impress your clients and win more business.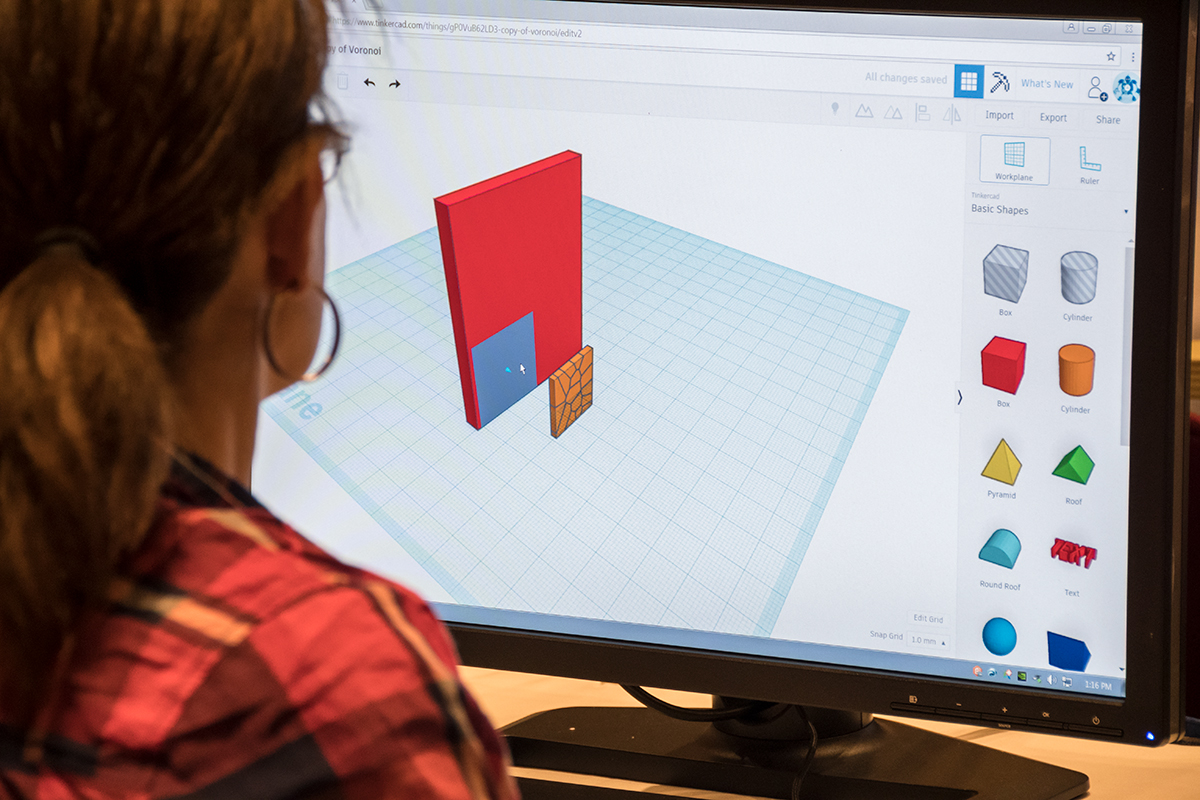 5. Unparalleled Support and Learning Resources
You can find anything on the internet, but Autodesk puts all the tools and resources you need to maximize its products' features at your fingertips. Autodesk Specialized Partner companies provide a variety of implementation and training programs as well as certification. When you add in conferences, blogs, Autodesk University, and the expertise and support from those same specialized partners, there's no shortage of learning opportunities, and you'll never have to search far to learn how to get the most out of these powerful design tools.
Top 3 Reasons to Work With an Autodesk Specialized Partner
When you go into a shop to make a purchase, many of us take for granted that the folks selling us their wares are experts in their fields. Autodesk Specialized Partners are not just certified to resell you the product. In fact, they're certified Autodesk experts themselves. Further, there are several key advantages to working with a specialized partner.
1. Product Expertise
As noted above, you're getting expertise. There are few things as frustrating as asking a retailer or seller for assistance with a product and having them refer you elsewhere or even say "Hold on while I find someone who can help you." With an Autodesk Specialized Partner, you're talking to the folks who can help you.
2. Industry Expertise
Often Autodesk Specialized Partners aren't just product experts but have vast experience in your industry as well. As a result of this expertise, not only can they help you determine the right Autodesk products to meet your needs, but they can also offer advice and support on how to best leverage the products and their functionality to improve your workflows, reduce errors, and maximize profits.
3. Superior Support and a Managed Relationship
This is just a straight-up win-win for everyone involved. Autodesk is a multinational software company with offices around the world. They build an outstanding product and want the expertise to stand behind it and help their customers succeed, but they're still a big company.
While they do an outstanding job of providing support and resources, certifying specialized partners means they know they've got qualified teams across the world representing their company and their product. For you, it means getting regional support, from a team who knows you and knows your business. That makes it personal. Partners are invested in helping you and in helping your business succeed.
If you're looking for an Autodesk Specialized Partner in the Southeast, look no further than TPM. Get in touch with our team today to talk about how we can help you find and maximize the solutions to build your business.