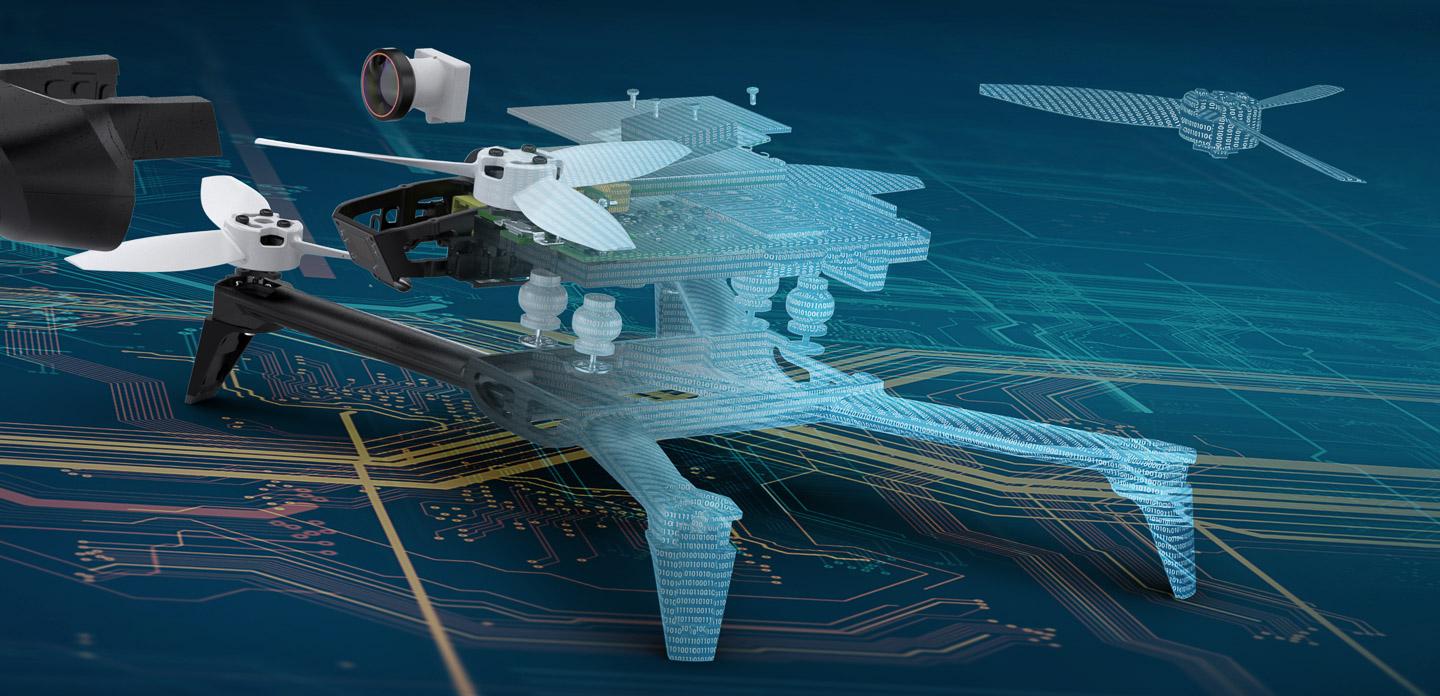 Product development is an intricate and collaborative process. Yet, aspects of one product can cross over to another and serve as a baseline for your CAD team. The right tools improve productivity and enhance the assets you already have available to you.
Secure file management is essential for protecting your intellectual property while still allowing your team to collaborate and repurpose existing designs for added efficiency. We'll explain the benefits of product data management systems, the basic features, and how you can get started on SOLIDWORKS PDM. We will also demonstrate how fast and easy the SOLIDWORKS PDM Standard setup process can be with TPM's Quick Vault.
Benefits of Product Data Management (PDM) Systems
From the quality assurance team to project managers, your entire organization can benefit from a product data management system. Here's a look at some of the benefits of adopting an approach like SOLIDWORKS PDM in your business:
File management to make repurposing existing designs simple

File security based on user role or permission status

Manage costs and reduce development errors

Increase team productivity, thereby decreasing product development cycle times

Achieve regulatory compliance

Use your operational resources to the fullest

Improve collaboration among distributed teams

Offer great insights into business decision-making
One of the essential benefits SOLIDWORKS PDM software provides is securing and protecting your intellectual property files. Everything about your product development process is proprietary. Give it the protection it deserves with secure file vaulting while still allowing individual users to repurpose those files and projects.
Secure File Vaulting
Product designs are proprietary documents. Protecting these designs is essential to business operations. Centralize your product designs and place them in a secure file vault where you choose the users permitted to access this data. These secured files can be called upon and used when your team needs them for another product. You can rest assured that unauthorized users can't review or remove these files from your business. 
Establish authorizations by a user or by a user role. That way, the people who need access to existing design files can easily repurpose them for new projects while protecting the information.
File Management
Maintain your data in one place using software designed for CAD teams—Control file access based on user role to oversee editing and viewing rights. File versioning ensures your team is always working on the latest file while preserving old data to provide you with an option to revert to it as needed.
Move your files seamlessly from one folder to another as you work through the product development lifecycle. As you navigate your files, file names and locations update, so you never have a broken reference requiring precious work time.
Design and Reuse
Quickly locate and reuse existing design data to save time and control costs. You can create a framework for rapidly locating, reusing, or repurposing existing design data. Instead of spending time trying to find or recreate preliminary designs on shared drives or local workstations, you can use SOLIDWORKS PDM tools to locate them quickly.
Revision Management
Revision Management allows you to see a complete revision history with times, people, and changes. Users with the permissions to do so can choose to revert a file to an old version with a button click. This process avoids costly and time-consuming errors to keep your project on track.
Audit Trail
Audit Trail allows you to maintain a complete history of your product design, engineering, and development activities for reporting and auditing purposes.
Integrated Search
Save time and reduce development costs through design reuse by quickly finding needed data across various file types using PDM's powerful searching tools. You can quickly perform file content searches on multiple data types (CAD files, Microsoft Word documents, Excel spreadsheets, Outlook emails, and image files). The integrated search function in SOLIDWORKS PDM allows you to locate records using various search criteria (including name, date, metadata, and workflow status).
House and View eDrawings
SOLIDWORKS PDM can house documents from eDrawings and AutoCAD for viewing and collaborating.
Setting Up SOLIDWORKS PDM with TPM Quick Vault
At TPM, we understand that the setup can be a hassle for you as well – we have thought about that too! With our all-new Quick Vault, TPM helps make your SOLIDWORKS PDM Standard setup easy. Quick Vault is our pre-configured, custom template based on many years of industry experience. Quick Vault utilizes industry best practices, taking advantage of everything SOLIDWORKS PDM Standard offers, allowing you to have a fast setup of document management for your team. With Quick Vault, we utilize seven simple steps to get your team up and running with SOLIDWORKS PDM in no time:
We install SOLIDWORKS PDM Standard (License Manager and SQL Server Express included)

Import TPM Quick Start Vault

Configure users, groups, folders, and permissions

Basic user training

Backup plan

Go-Live

Project close-out
Does SOLIDWORKS PDM or Quick Vault interest you?
Learn more about SOLIDWORKS PDM  and implementation by reaching out to us. We'll answer all your questions and respond with more detailed information and pricing based on your organization's needs.