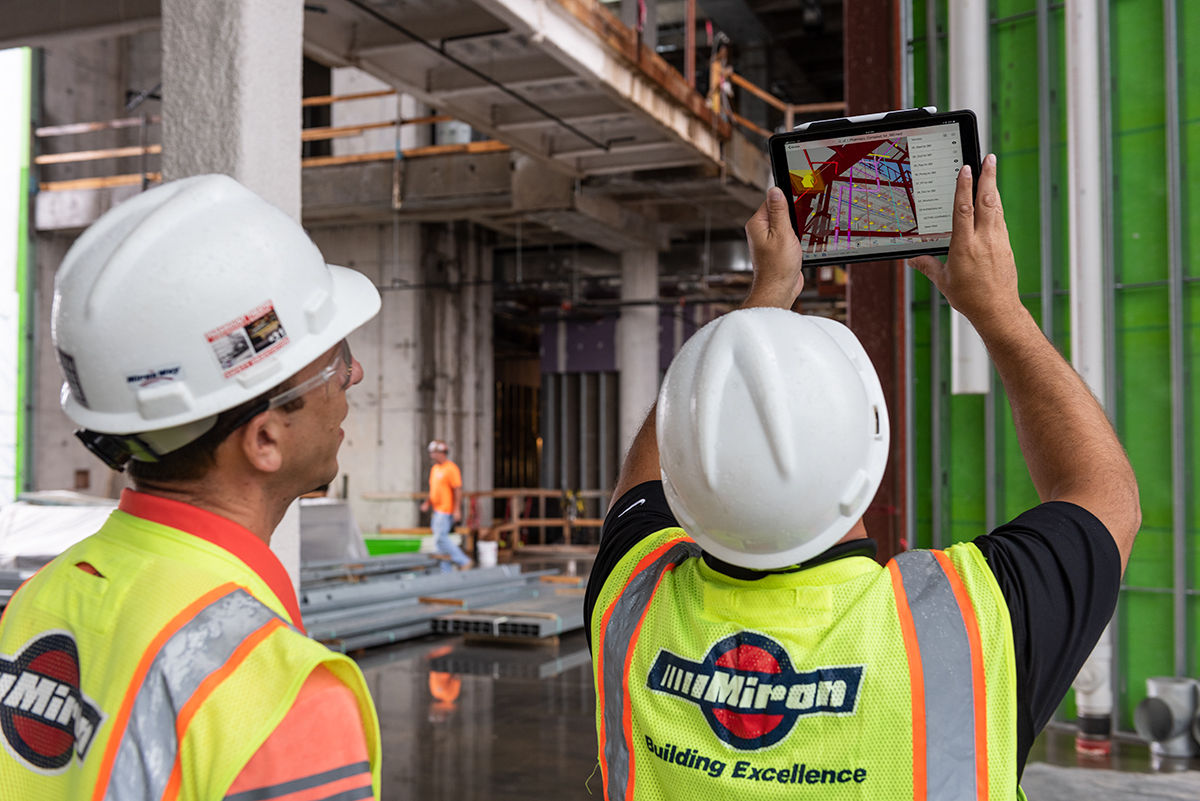 "The Stone Age was marked by man's clever use of crude tools; the information age, to date, has been marked by man's crude use of clever tools." While the author is unknown, there is truth to this statement. In the digital age, nearly every industry has standardized software, but how that software gets used and whether it gets used to its fullest potential depends a lot on the user's understanding of the tool itself. For that reason, understanding how to choose the right Autodesk product for your business is crucial.
What is Autodesk?
Autodesk is a complete suite of design software used in construction, engineering, architecture, manufacturing, and other industries. Best known for AutoCAD, Autodesk's software portfolio has grown extensively over the years serving those industries and more with applications, toolsets, and integrations that enhance computer-aided design (CAD) capabilities and extend its functionality.
Across all of the industries it services, Autodesk sees the project from its inception through development, production, or construction and, in some cases, final testing before manufacturing. Many of the applications are built to support and enhance both design and workflows.
What Industries Use Autodesk
Truth be told, any industry can use Autodesk. If there is a need to design anything from spaces, products, buildings, and animations, Autodesk offers the tools to create a digital version of that vision. It even has uses in medical science and education.
However, Autodesk is primarily used within three verticals:
Architecture, engineering, and construction (AEC)
Manufacturing
Media and entertainment.
Each vertical has different uses and different applications to assist in the design, communication, collaboration, and workflow.
The wide variety of products and usage means businesses want to be sure they're choosing the right partner to work with for Autodesk product purchase, training, and additional support. Each vertical has its own Autodesk collection of tools, but beyond that, additional software and applications may be beneficial to improving and optimizing your Autodesk and design experience.
Autodesk Software List and Features
Autodesk offers a wide variety of software across multiple industries, and all have similar end goals in assisting different industries with design and collaboration. It's essential to understand precisely how robust the software is and how the collections are packaged to create powerful solutions to your business's needs.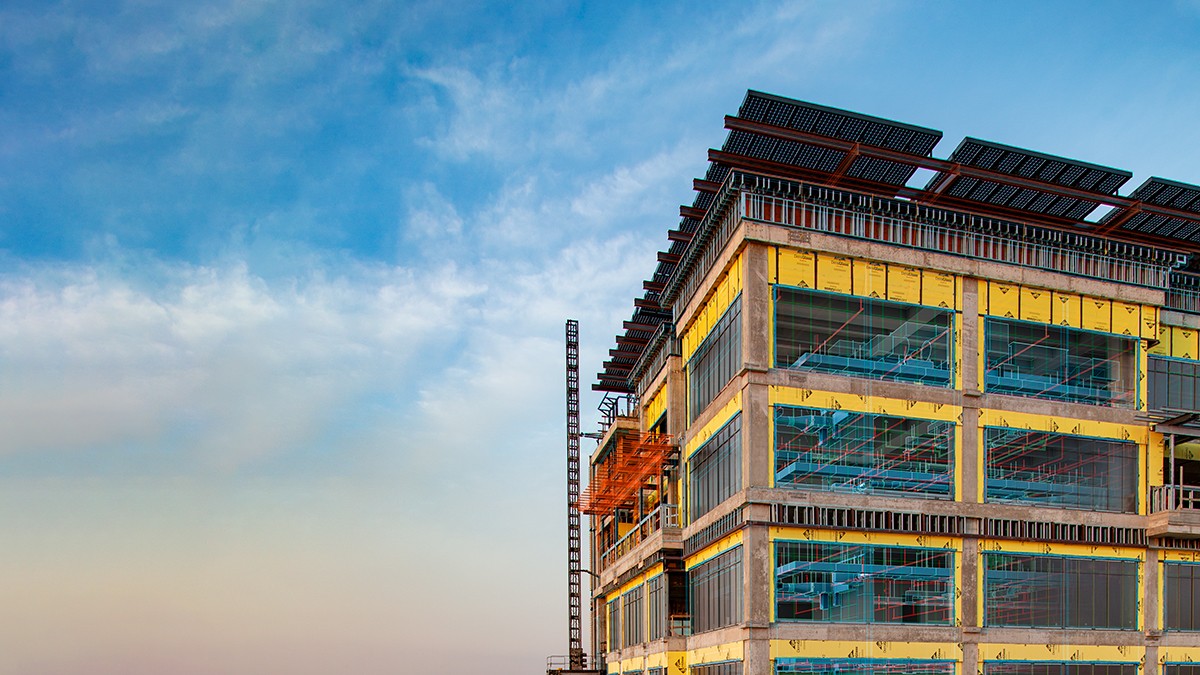 The Architecture, Engineering, and Construction Collection
Autodesk created the AEC collection to package both CAD and BIM applications for use among designers, engineers, and contractors. It provides a shared, cloud-based environment that facilitates collaboration through all stages of a project. Each piece of software also often includes additional add-ons like toolsets and APIs. The AEC Collection includes:
Pretty much the gold standard for 2D and 3D design. AutoCAD allows users to draft, annotate, and design various "materials," including solids, surfaces, and mesh objects. Task automation enables drawing comparisons, counting, adding blocks, scheduling, and more.
Revit is building information modeling (BIM) software that complements AutoCAD by not only automating repetitive tasks but allowing designers to easily update floor plans, elevations, and other necessary changes as designs and models evolve.
Civil 3D complements Revit in that it enables site grading design and can automate it and provide alternative solutions based upon project needs and potential constraints or obstacles. That data is then sent back to Revit, where AEC professionals can apply it to a larger project.
Civil 3D provides grading solutions for solid foundations. In contrast, Infraworks allows construction, engineering, and architecture professionals to assess, analyze, and visualize how their designs interact with the natural environment and other nearby/surrounding structures. The ability to quickly gauge what impact existing environments might have on design needs can prevent project slowdowns and improve decision-making and designs.
Essentially, the "light" version of AutoCAD. While it still provides mobile and web application access, AutoCAD LT is limited to 2D designs and strips down some of the more robust AutoCAD features. However, it may be better for a budget-conscious design firm or company.
While not part of the AEC Collection, one of the advantages of working with a partner who knows both the Autodesk Suite and your industry is that they can advise you on additional Autodesk applications to optimize your design and workflow experience. BIM 360 is among the add-ons an AEC partner would recommend based on the cloud storage structure that improves workflow, enhances communication, and facilitates collaboration throughout your entire project.
Product Design & Manufacturing Collection
Much like the AEC Collection, Autodesk created the Product Design & Manufacturing Collection to streamline the product development process from conception and design to manufacturing.
AutoCAD
As with other collections, AutoCAD anchors this one and is the primary tool for 2D and 3D design. Again, the material versatility is applicable across various industries and products, from guitars and bicycles to HVAC and steel manufacturing.
Inventor is also a CAD application, but rather than focusing on large structures and buildings, it zeros in on the mechanical design, including sheet metal, tubes/piping, and frame design.
Fusion 360 streamlines all of your design tools like CAD, computer-aided manufacturing (CAM), computer-aided engineering (CAE), and printed circuit board (PCB) into one platform, aiding the development process and collaboration across teams.
Navisworks allows each of these separate roles to combine their data to identify any potential problems before starting the construction pre-emptively. Navisworks enables project views that combine both AutoCAD and Revit designs and data.
Other Applications and Software
Beyond the collections, which are boxed together to provide your business with a state-of-the-art solution and equip you with all the tools you'll need out of the box, Autodesk features additional add-ons and applications that vary in price and functionality to further improve your experience. Those include:
Choosing the Best Autodesk Product for Your Business
The list above is not quite comprehensive and so, hopefully, by now, it's easy to see how overwhelming the process of choosing the best Autodesk product can be for new and experienced users alike. Further, with so much potential overlap between collections and so many possible application configurations, it's a lot. Obviously, you want to get the most out of the software, including all of the toolsets and applications that will support and optimize your work projects, and get it all for the best price, but what's the best way to do that?
Sure you can spend hours doing the research, surveying others in your field, or simply rely on trial and error. All of those options are pretty costly in terms of both time and money. That's why working with an Autodesk Specialized Partner is the best route to go. Not only do you gain the advantage of someone who knows the Autodesk landscape remarkably well, but they'll go on to provide additional support and training in the products you select.
However, not all partners are alike. When choosing the Autodesk Specialized Partner that's right for you, you'll likely also want to consider if that partner is in your industry vertical because they can provide additional expertise and advice.
Additionally, you want to choose a partner who's got experience in helping other businesses leverage Autodesk products to successfully grow and scale their businesses. That kind of support comes from a team that listens to your needs and then packages their experience with the Autodesk Collection that best meets those requirements. In short, you're not just buying software, you're buying into a relationship.
If you're looking for an Autodesk Specialized Partner in the AEC space who understands how to listen, how to grow, and how to harness the power of Autodesk products to get you there, get in touch with the TPM team today!