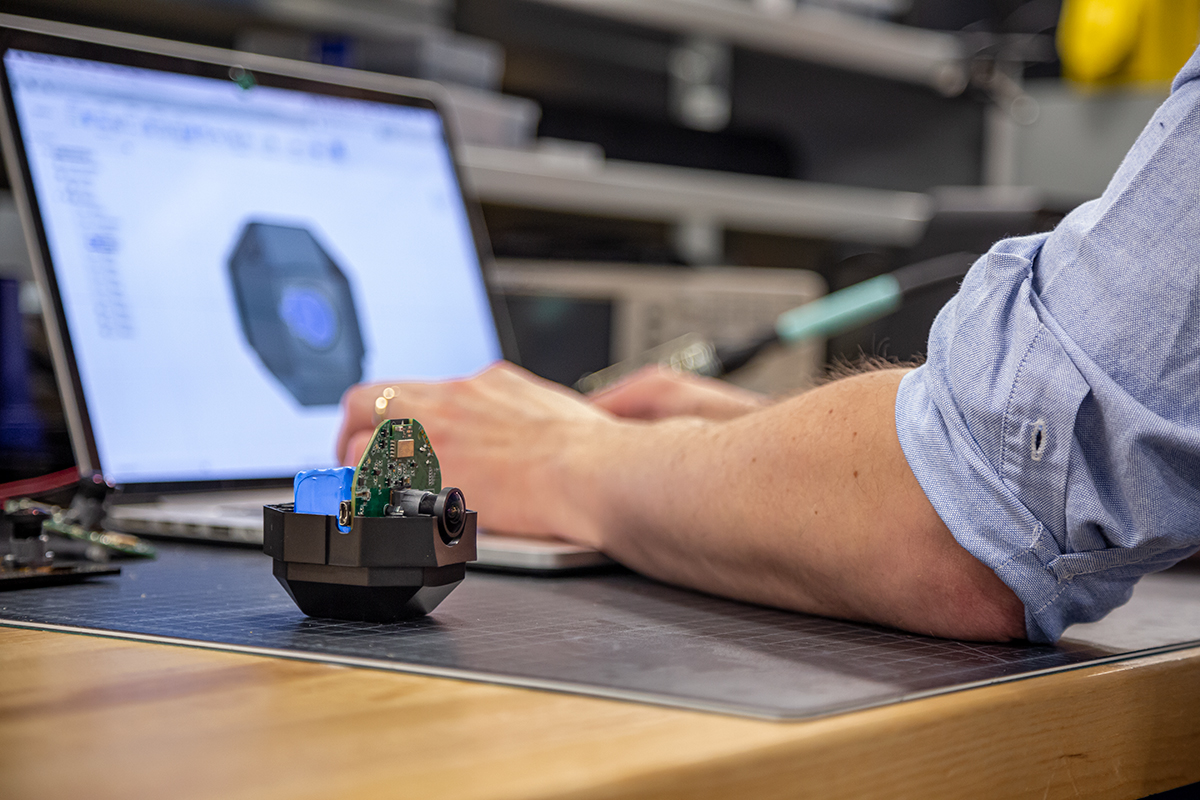 Think about the first time you held a tool, maybe not a hammer as we seem to know how to wield those instinctively, but a power tool like a drill or circular saw. You likely had an idea how to use it, what its function was, but it probably also took someone showing you the features, the nuances, and the myriad of projects you could complete before you realized its full potential. Computer programs and software, like Autodesk, are no different. While you may know the basics, many of Autodesk's applications feature significant depth regarding the tools they offer and how to use them. It's one of the reasons why tapping into the vast wealth of Autodesk training resources is key to getting the most out of your investment.
What is Autodesk?
Autodesk is a collection of software tools for design, engineering, and entertainment. Whether creating complex skyscraping landmarks like One World Trade Center or sustainable wineries in Napa, Autodesk provides software to complete the project from start to finish.
In addition to design tools like AutoCAD, the various collections offered provide everything from building information management (BIM) tools to electrical and mechanical engineering applications. If you need to plan for environmental or structural obstacles or challenges, it can do that too. Make changes on the fly while collaborating with your entire team, regardless of where they are.
In short, the tools provided by Autodesk applications enable your entire team to design, modify, collaborate, communicate, and complete even the most complex projects.
5 Benefits to Autodesk Training
Of course, there are some clear advantages to training for individuals and teams, the most obvious of which is you get more skilled and knowledgeable employees. It is, however, worth exploring how that and other benefits can be a boon to your organization.
1.  Stay Ahead of the Curve
Like all software and all industries, Autodesk is regularly making upgrades or adding features and functions, and the best way to stay on top of these is through training. These improvements mean your team can stay current and adhere to best practices and provide state-of-the-art designs and deliver more value for your clients.
2. Real World Scenarios Without Real World Risks
Because instructors and trainers often have significant experience in the field and the product, they'll present situations and scenarios to learn from; you can then apply these concepts to client projects. While learning on the job is valuable, there's always the potential for delays, unforeseen obstacles, or simply a failure to use a time (or money) saving tool to benefit both your team and the client. In training, you get the benefit of real-world experience and applications without risking your bottom line.
3. Increased Productivity
As noted above, some of the tricks, tips, and lessons learned may include ways to speed up the work process. Research reveals that 70% of employees report they don't have the required skills to complete their job. Further, research suggests that it takes eight months for a new hire to learn their job. If these statistics prove true in your business, then a failure to understand or fully utilize industry tools is likely slowing down your workflow. The proper training can change that.
4. Improve Employee Satisfaction and Engagement
Investing in Autodesk training is an investment in your team. While essentially that's an investment in your business itself, it also demonstrates that you value your team. In turn, your employees are more invested in your organization and their jobs. Research suggests that nearly 53% of employees report not being engaged in their careers.
Engaged and invested employees perform better on the job and give more back to their employer and their clients. 76% of millennials consider professional development one of the most critical aspects of their career and employer. The stats don't lie. Your employees want and need the training to stay engaged and satisfied.
5. Improved Profitability
Across the board, this is the most significant benefit, but it is the result of other benefits. Improved productivity, improved engagement, improved employee morale and retention, all mean you're saving money and growing your profits. Your talented (and trained) team is working more efficiently and delivering better results. Further, with the most up-to-date skills, your organization becomes a recognized leader in your industry and/or region, resulting in additional business growth.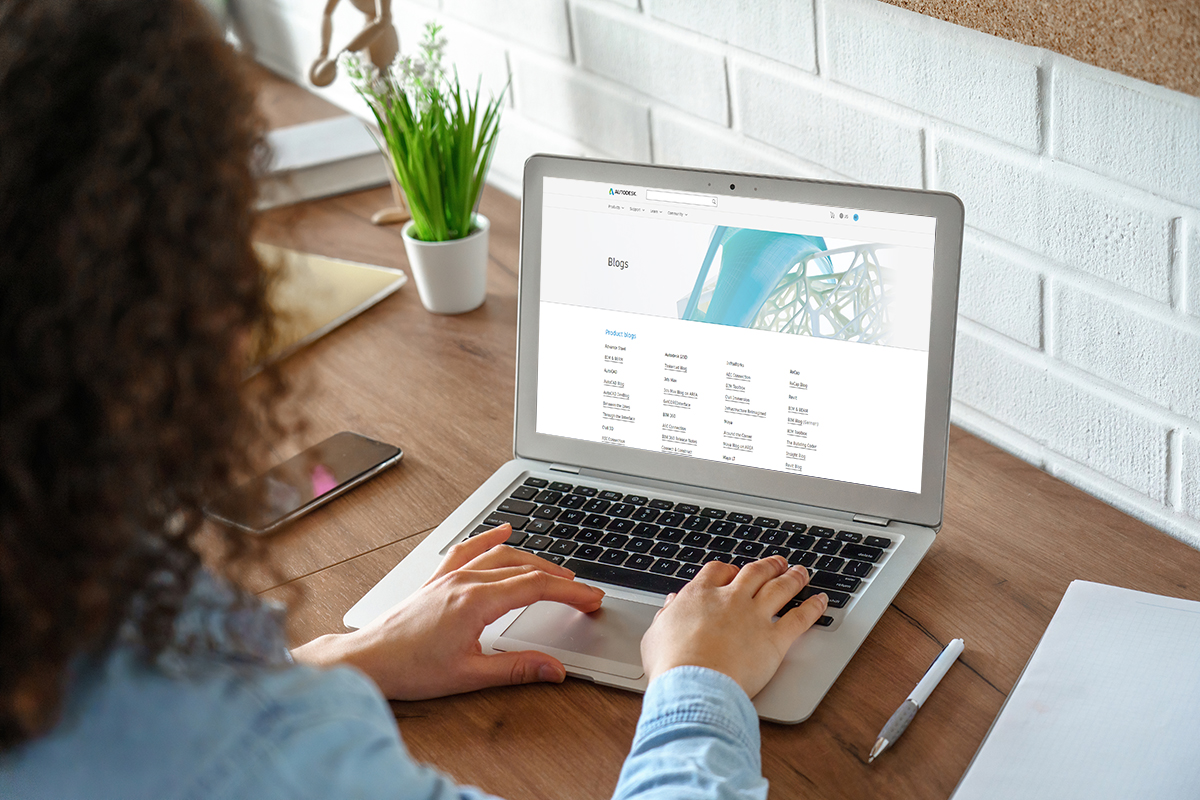 Top 10 Autodesk Training Resources
One of the most important aspects of training is finding the right resources for where you or your team members may be in the learning process. More comprehensive training and courses will be needed the earlier someone is in their career or in working with Autodesk. However, learning is an ongoing process, and while comprehensive courses may be unnecessary for more advanced users, there's still much to be learned from blogs, podcasts, tutorials, and more.
Blogs
Shaan Hurley is an Autodesk employee who provides insights, tips, and tricks across the entire Autodesk product line. Additionally, he invites experts in for Q & A blogs, elicits opinions and feedback from Autodesk users, and is a champion of the user community and experience.
With multiple contributors to the site, their experience and diversity are your advantages. While the page title suggests it's CAD-focused, they regularly include Revit. Most of the contributors have between 7 and 20+ years of CAD experience while keeping up-to-date on the software and the industry. There's a lot to explore there!
Again, don't let the name fool you. Writer Sam Lucido has over 30 years of CAD experience but works with the full Autodesk Suite. As a speaker at Autodesk University, he offers his expertise in design and engineering by providing tips on tools and techniques.
Tutorials
It's a great site with over 100 tutorials on more than just AutoCAD. It also includes a blog that features regular tips and tricks and forums that connect you with other Autodesk users who can offer advice and solutions.
Plenty of tutorials in varying lengths to meet your needs and any time constraints. Additionally, the site covers the entire Autodesk product line. The downside? You can get a month free, but after that, you'll need to pay for tutorial access.
Direct from Autodesk, you'll find video tutorials to help you in all stages of your learning and all stages of your project, regardless of the tool you're using.
Podcasts
The great thing about podcasts is you can listen to them while you do other things. They're the perfect opportunity to sneak in a bit of extra learning to your day while you walk, cook, exercise, or drive. Whether you're listening on your iPhone or Stitcher or other podcast apps, there's no shortage of folks using the space to talk about all things Autodesk.
The hosts and co-hosts, all with many years of BIM, Autodesk, and AEC experience offer up in-depth interviews and panel discussions focusing on BIM, Revit, AutoCAD, Navisworks, and other topics related to the field.
Think you don't have time to listen to podcasts to up your AutoCAD game? Think again. Podcading host Jason Carter drops lessons in under ten minutes, often under 5, that address popular AutoCAD questions, tips, and techniques.
Again, straight from the Autodesk folks, this podcast will keep you in the loop on software updates and industry happenings. They talk with Autodesk team members, customers, and other industry experts on everything happening with Autodesk in the AEC world.
Digital Builder is a bi-weekly show where Autodesk Construction Though Leader Eric Thomas digs deep, interviewing industry leaders on themes related to connected construction and the future of the industry. Eric features experts from Autodesk, forward-thinking construction professionals, industry partners, and other influencers from all corners of the job site.
Bonus: Autodesk Training Conferences
The Autodesk hosted conference features experts, innovators, designers, and more in the various verticals that utilize Autodesk. You don't need to attend to get access to these great talks and lectures as they are available for streaming online!
Working with your Autodesk Partner
The final and perhaps best resource you have at your disposal is the Autodesk Specialized Partner from whom you purchase your Autodesk software and applications. Not only is their team familiar with the entire product line and able to offer you advice on what you'll need to make the most of the options available.
Not only can your partner offer you software advice, but they're also there to offer you ongoing support, training opportunities, and industry-specific resources to optimize your experience and grow your business.
If you're ready to talk about how TPM can help you leverage Autodesk to achieve your business goals and objectives, get in touch with the team today. We're ready to help you design and build your future.