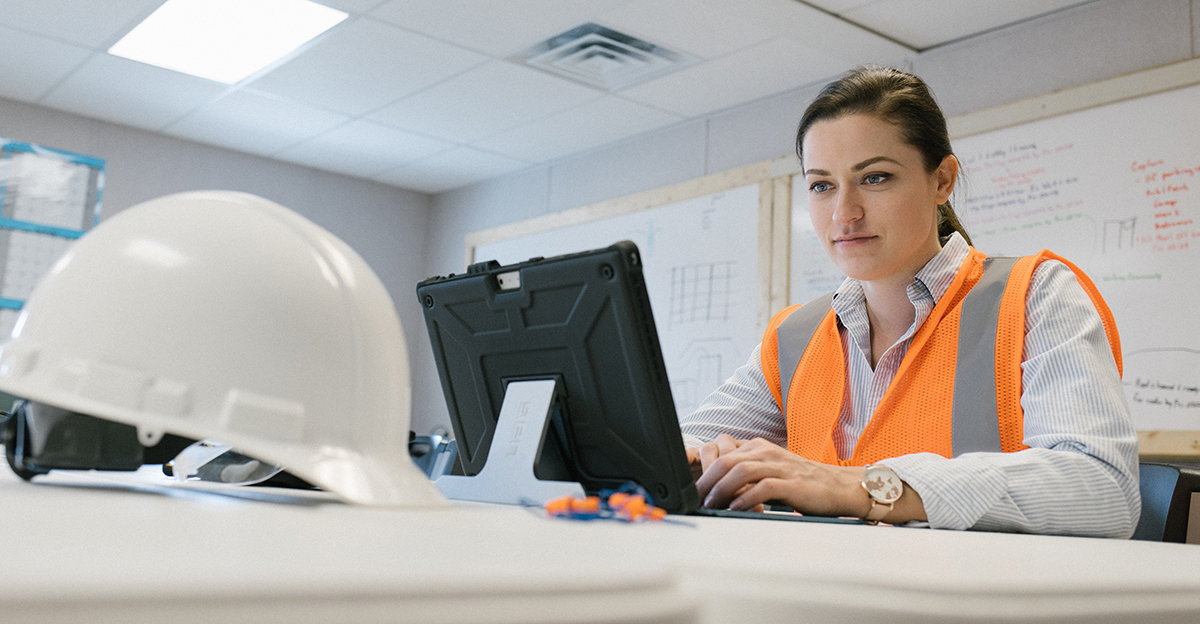 As a TPM Bluebeam Technical Solutions Consultant, our customers often ask about the benefits of adding maintenance to their Bluebeam Revu License. Ordinarily, we receive inquiries about the value of maintenance from Perpetual License holders of Bluebeam Revu. Maintenance also applies to individuals with an Open License, as it is required with an Open License. Bluebeam's Perpetual License model works a little differently than the Open License. Bluebeam's Perpetual License provides you with access to Revu with maintenance as an optional addon. Yet, there is a value in opting for having maintenance included with a Perpetual License, and here's why:
You Receive Unlimited Technical Support From an Experienced Team
License holders with active maintenance on their Bluebeam plans have access to unlimited, best-in-industry technical support from Bluebeam partners like TPM. Included with this technical support is on-demand troubleshooting for license-related issues. Additionally, TPM's specific brand of technical support provides valuable workflow-related help. Maybe you are experiencing problems applying a stamp to your PDF, combining documents, or exporting your markups out of Revu? TPM's Technical Support team has you covered. TPM's Technical Support team addresses your Revu workflow questions with active maintenance, ensuring you're always using Bluebeam efficiently and effectively.
You Gain Access to the Bluebeam Gateway Portal
We know that managing your licenses and computers registered to those licenses can get irritating and tedious. Bluebeam now offers all license holders with active maintenance the ability to view and manage their seats in Bluebeam's licensing portal called Bluebeam Gateway.
Bluebeam Gateway allows customers with perpetual licenses to view data such as:
Product Keys
Maintenance Information
Available Seats
Active Versions
IP Addresses
Registered Date
In addition to the ability to access the information above, customers with maintenance and an enterprise addon can also:
Revoke a license straight from Bluebeam Gateway
View the last ping on a seat on their subscription
You Get Bluebeam Revu Version Upgrades for Free
You can take advantage of the latest and greatest versions and improvements for Bluebeam Revu for FREE with active maintenance. As new versions of Revu are released, it can become costly to upgrade your version of Bluebeam; sometimes costing up to $399 per license depending on the edition. For users who prefer to have the newest version of Revu at least every three years, having access to free version upgrades through active maintenance is the most cost-effective route.
Simply put, three years of maintenance has about the same price tag as if you were to upgrade Bluebeam without maintenance. Of course, as mentioned previously, you'll also have the advantages of unlimited technical support and access to Bluebeam Gateway with maintenance. Truthfully, each annual release of Bluebeam Revu contains some beneficial improvements to the platform. For example, in the most recent edition of Revu, we saw:
Partner Inviting Process Improvements. A more accessible, straightforward process for inviting partners to Studio Projects and Sessions.
Improvements to Callouts and Textboxes. In the new edition of Bluebeam Revu, you can add multiple leader lines from a text box or callout.
Line Styles. You can now apply line styles to measurements.
Improvements to Markups List Filters. You can now save filters for easy navigation of data within a project document.
The addition of the New Find Feature. The Find Feature allows you to search for your favorite tools and commands. If you cannot recall the location of a particular tool or command, using the Find Feature is a great way to simplify your workflow, allowing you to find what you're looking for effortlessly.
These upgrades are just a few of the annual upgrades that you would want to take advantage of, ensuring you are always efficient in your workflow.
You Get Upload Access for the Bluebeam Drawings App
Wouldn't it be nice to have a way to upload and distribute the latest set of drawings into the field and have the ability to view them on a tablet or cell phone? Anyone with the Bluebeam Drawings app can view drawings for free. But, you'll need Bluebeam Revu 2018 or newer WITH maintenance to upload and distribute drawings with the Bluebeam Drawings app. The number of drawing sheets you can upload to Bluebeam Drawings depends on how many seats your Revu license holds. The more seats of Revu your license contains the more sheets that you can upload to Drawings. This annual limit on drawing uploads resets each year with the renewal of your maintenance, ensuring you can start fresh and efficient every year.
Closing Thoughts
In closing, having maintenance with your Bluebeam license gives you peace of mind. With maintenance, you have the comfort of having the latest Bluebeam Revu updates, best-in-industry support, and the ability to have your drawings whenever and wherever you are.
Are you interested in downloading a trial of Bluebeam Revu? Check out our free 30-day trial here!
Looking to purchase Bluebeam Revu for yourself or your team? Contact us today!